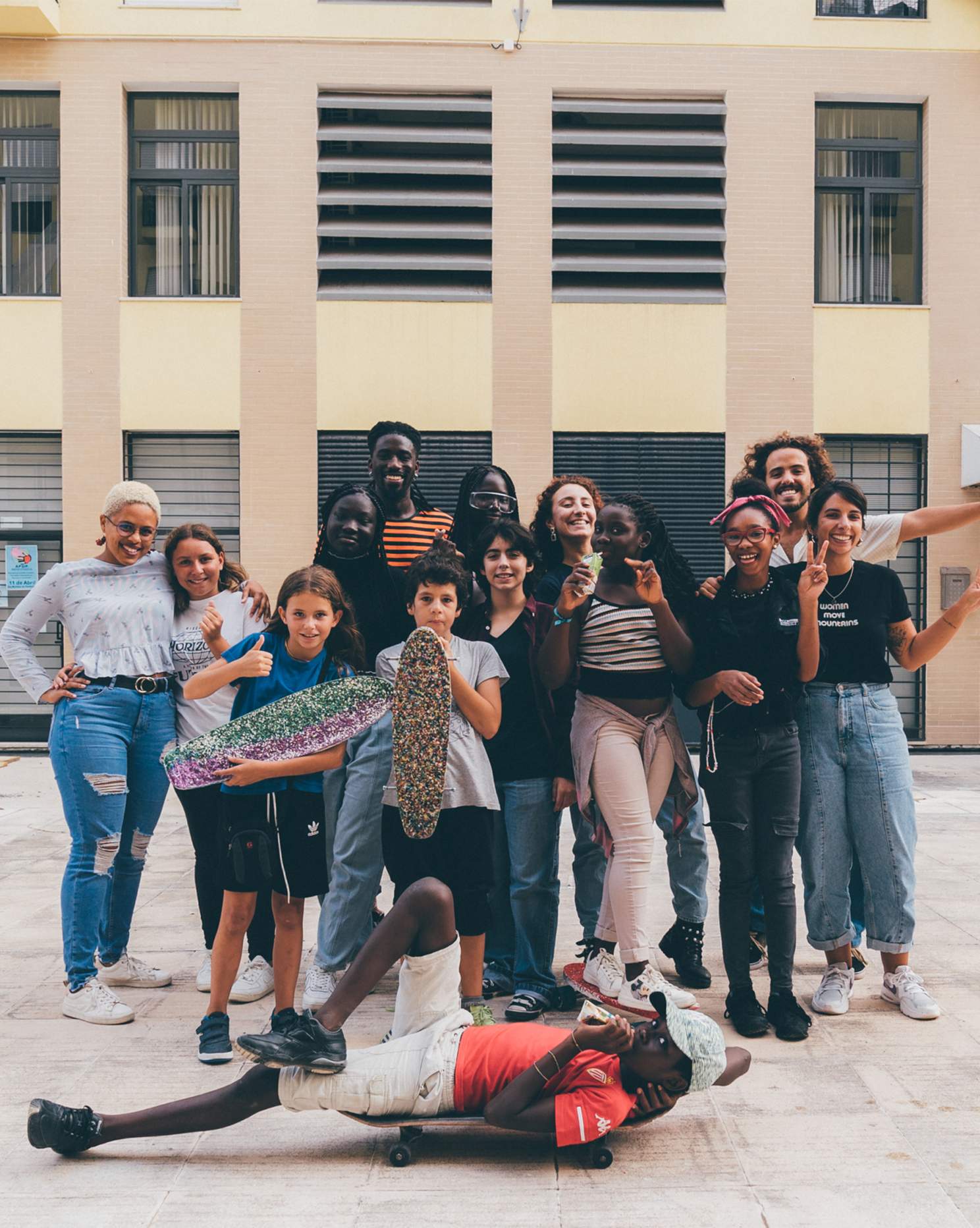 In a creative, collaborative and fun way, the participants of this workshop will be introduced to the topic of incorrect disposal of plastics. During three days they will create their skateboards, participating in the whole process, from the separation and crushing of plastics, taking the moulds to the oven, finishing with trucks and wheels, up to testing the product. In addition to skateboards, ping pong rackets will also be produced from plastic to use in a neighbourhood tournament!

This workshop is part of Bairros com Energia, sponsored by Fundação EDP.
TORRE PLSTIK is a project dedicated to the collection and transformation of plastic packaging into skateboards. In addition, it makes the pieces it produces available to the community. The aim is to democratise the sport and generate positive impact by raising awareness in communities about the problem of incorrect disposal of plastic, offering circular and eco-friendly alternatives. The project, which was created by the Juvenil Claro Association and selected by the Bairros Saudáveis programme, also has the partnership of the Gaivotas da Torre Association, Cascais and Estoril Parish Councils and Jovem Cascais.